Joshua Duermeyer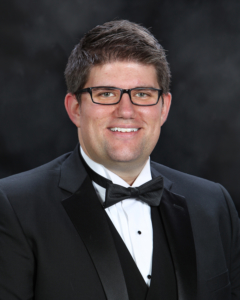 Joshua Duermeyer is in his 7th year of teaching, and his 4th year at Lamar Middle School.  While at Lamar, Mr. Duermeyer has worked with and conducted the Symphonic and Concert Bands in concert and UIL competition, and assisted the Marcus Band in both marching and concert settings. Prior to his time at Lamar, Mr. Duermeyer taught for three years at Warren Middle School in Forney ISD.   Mr. Duermeyer received his Masters of Music degree from the University of Florida, and also holds his Bachelor of Music Education from Texas Christian University. While attending TCU and UF, Mr. Duermeyer was the principal clarinetist for the Wind Symphony and Orchestra at both schools, while performing for numerous orchestral groups throughout Texas and Florida. Since 2005, Mr. Duermeyer has worked as a Recording engineer for DBP Audio, recording bands and orchestras in the Dallas/Ft. Worth area. Mr. Duermeyer has had the pleasure to study clarinet and saxophone with Jerry Hull, Mark Dooly, Gary Whitman, and Mitchell Estrin. Prior to teaching at Lamar and Warren, Mr. Duermeyer was a private lesson instructor in Birdville ISD.
Hannah Morrison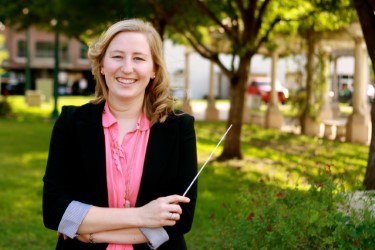 Hannah Morrison is a music educator and horn player from Houston, Texas. Ms. Morrison graduated summa cum laude from Baylor University with a degree in Music Education. She studied horn with Tianna Schaefer and Jeffrey Powers and while at Baylor, played in the Baylor Wind Ensemble, Baylor Symphony Orchestra, the Baylor Horn Studio, and the Golden Wave Marching Band. In Waco, Ms. Morrison maintained a private studio of middle school horn players. Additionally, she worked as a co-conductor for the Central Texas Youth Wind Ensemble, a middle school and high school-aged wind band. While at Baylor, Ms. Morrison started and facilitated a beginning band program at St. Louis Catholic School. 
In the summer of 2014, Ms. Morrison won a position in the Disneyland All-American College Band. As a member of the 21-person ensemble, Ms. Morrison performed in Disneyland Park 5 times-a-day, 5 times-a-week. Additionally, she performed with jazz professionals including Wayne Bergeron, Steve Houghton, Rex Richardson, and John Clayton.
Ms. Morrison loves working alongside Mr. Duermeyer and with the students and families at Lamar Band. She looks forward to every moment of music-making and the exciting adventures with the Marcus Band Cluster!